Severino Chandelier
Regular price
$243.00
/
Tax included.
---
In stock, ready to ship

Inventory on the way
---
A Captivating Blend of Light and Luxury!
Enhance the ambiance of your space with the timeless beauty of the Severino Chandelier. This exquisite lighting fixture seamlessly combines the traditional charm of candle-style lights with the modern sophistication of a drum-shaped crystal chandelier. The lights delicately sit on elegant candle sleeves, casting a warm and inviting glow throughout the room, while the crystals suspended within the drum-shaped frame create a mesmerizing play of light and sparkle.
Whether installed in a dining area, living room, or bedroom, this chandelier becomes a captivating centerpiece that adds an air of luxury and refinement to your space. The adjustable chain allows for easy customization to suit your ceiling height, while the high-quality construction ensures durability and longevity. With its harmonious blend of classic and contemporary design, the Chandelier from Belldecors is sure to make a lasting impression on your guests.
Features:
Warm and inviting glow from the candle sleeves creates a cozy ambiance.

Mesmerizing play of light and sparkle from the suspended crystals.

Adjustable chain for easy customization to fit your ceiling perfectly.

High-quality construction for durability and long-lasting beauty.

Adds a touch of luxury and sophistication to any room.
After you've added your items to cart and entered your delivery information, select "Buy Now, Pay Later with Klarna" to pay in 30 days with no interest or fees. See more about Klarna here
Shop now, pay later with Klarna.
We've partnered with Klarna to give you a better shopping experience.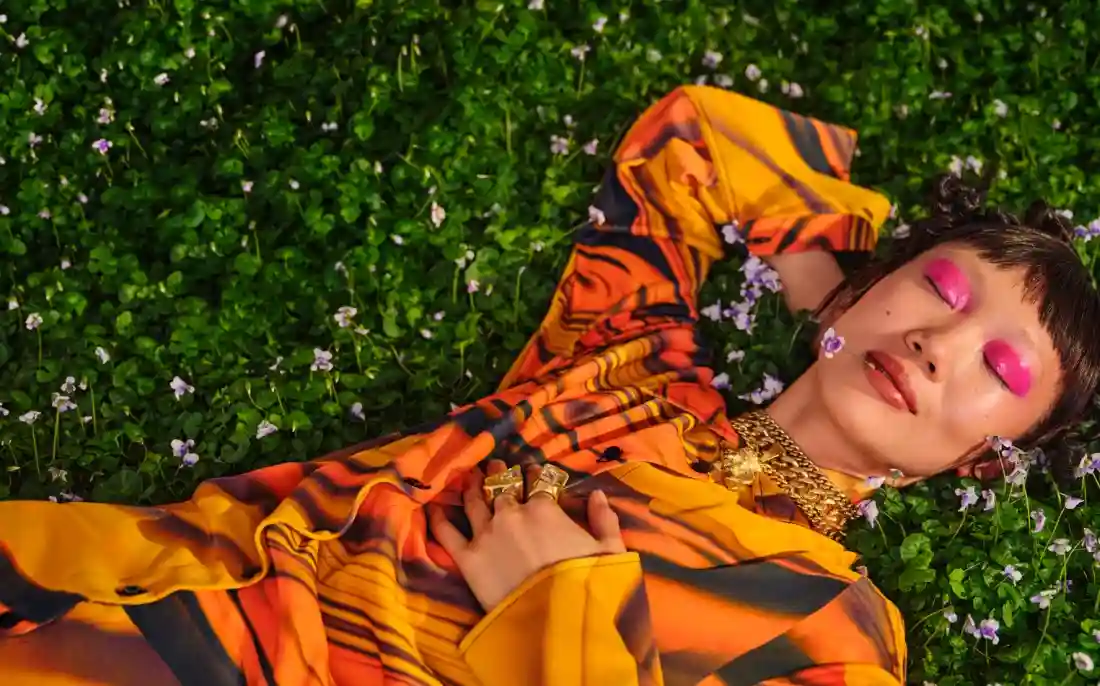 It's smoooth and simple
Smoooth (yes, that's three o's). That extra 'O' is the difference between meeting expectations and exceeding them. We are making shopping as simple, safe and smart as possible. It's also being crystal clear with you about how our products work. It's no coincidence that the Swedish translation of 'Klarna' is 'clear.' We want to be simple and transparent in everything we do because life is already complicated enough. When you choose Klarna at checkout, you'll get the option to shop now and pay later for your purchase.
Pay in 3 instalments
Split your purchase into three equal payments so you can spread the cost of your purchase over time. Enter the credit or debit card details of your choice and make automatic payments every 30 days. Your first instalment will be collected when your order is confirmed by the merchant and instalments 2 and 3 are scheduled 30 and 60 days later, respectively. You may be charged fees or interest for late and/or missed repayment(s). No impact to your credit score.
How to shop with Klarna Add item(s) to your cart and head to the checkout.
Select Klarna at the checkout to pay as you like for your purchase.Manage your orders and payments in the Klarna app.
The best way to shop.
See all of your purchases in one place, pay any open balances, explore unique content and much more in the Klarna app. You can also log into your Klarna account at https://app.klarna.com/login. If you need any help, our Customer Service is there for you.
Safe and secure.
Klarna has strong anti-fraud controls in place to protect our customers and prevent fraudsters from making unauthorised purchases.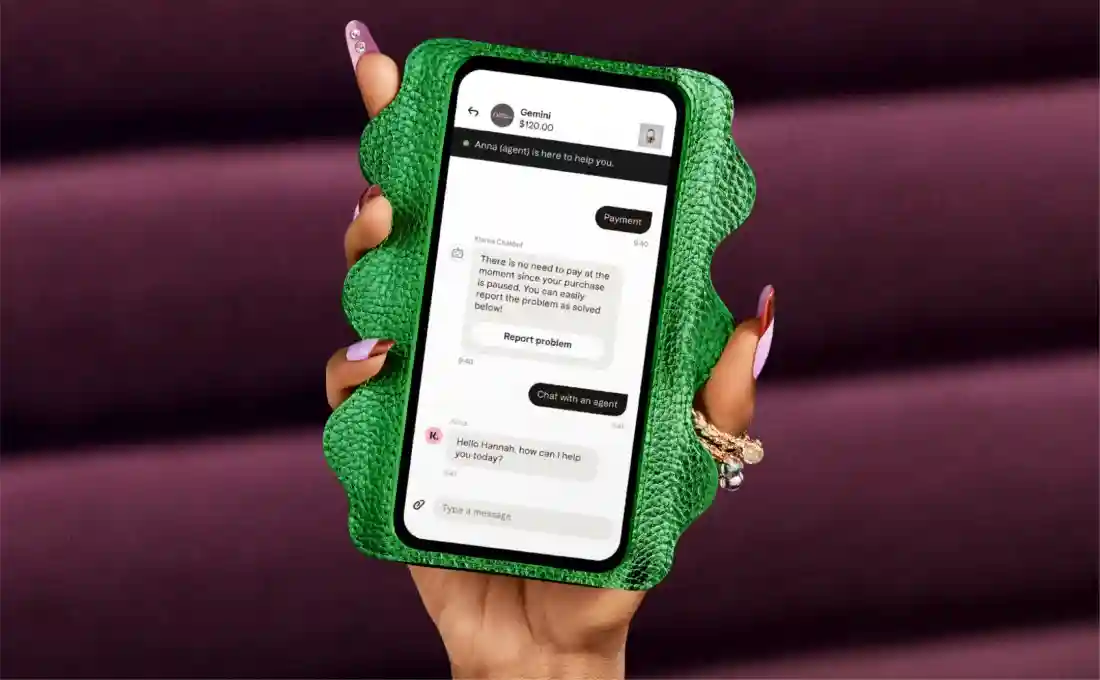 Frequently Asked Questions
Don't see your question here? Visit our FAQ to find out more about using Klarna. You can reach Klarna at https://www.klarna.com/ie/customer-service/ or by downloading the Klarna app.
What happens if I make a return?
If you return some or all of your order, Klarna will issue you with a new statement as soon as the online store processes your return. Follow the retailer's return instructions and make sure to keep the tracking number of your return. Log into your Klarna account and select "Report a return" so that your statement is paused. As soon as the retailer has registered your return, we will send an adjusted invoice.
There's something wrong with my order. Do I still need to pay for it?
You do not need to pay for goods that are damaged, broken or faulty. Follow the retailers dispute instructions and make sure to "Report a problem" in your Klarna account to pause your statement until you've resolved the dispute with the retailer. As soon as the retailer has registered your cancellation or your return, the refund will be processed within 5-7 business days.
I have not received my order. What happens to my statement?
You do not need to pay the statement until you have received your order. Contact the retailer for an update on the delivery. Make sure to log into your Klarna account and "Report a problem" to pause your statement until you've received your order.
My statement is incorrect. What should I do?
If your statement does not match your order details, please contact the retailer directly for a correction of your statement. Make sure to log into your Klarna account and "Report a problem" to pause your statement until the details have been corrected.
What happens if I don't pay for my Pay in 3 instalments order?
Klarna will automatically attempt to collect your second instalment from the debit or credit card that you entered at checkout. If the payment cannot be collected on the scheduled due date Klarna will make a further attempt to automatically collect payment 7 days later and again 7 days afterwards. Should this last payment
Dimension Size A: W 17.7" (45cm) x H 20.7" (53cm)
Size B: W 25.6(65cm) x H 20.7"(53cm)
Size C: W 29.5"(75cm) x H 22"(56cm)
Weight Size A: 6.6 lb; Size B: 11 lb; Size C: 14.3 Ib
Cord Length Adjustable, Max 23.6"(60CM)
Voltage 110V (Can be customized to 220V)
Number of Lights Size A: 3 Lights; Size B: 6 Lights; Size C: 8 Lights
Light Source E12 Candelabra Bulbs (Max 7W LED, Not Included)
Types of Ceilings Flat Ceiling / Sloped Ceiling
Room Type
Dining Room, Living Room, Kitchen
Product Warranty One Year
Assembly Required Yes

We ship worldwide, for free!- US orders: 5-20 business days- International: 7-22 business days, depending on where you live.We also have a premium shipping service with tracking insurance and damage protection, for a small fee. The fee helps us cover the few items that arrive damaged so we can replace it to you for free.